Financial Independence is just a Step Away
Jan 21, 2020
Services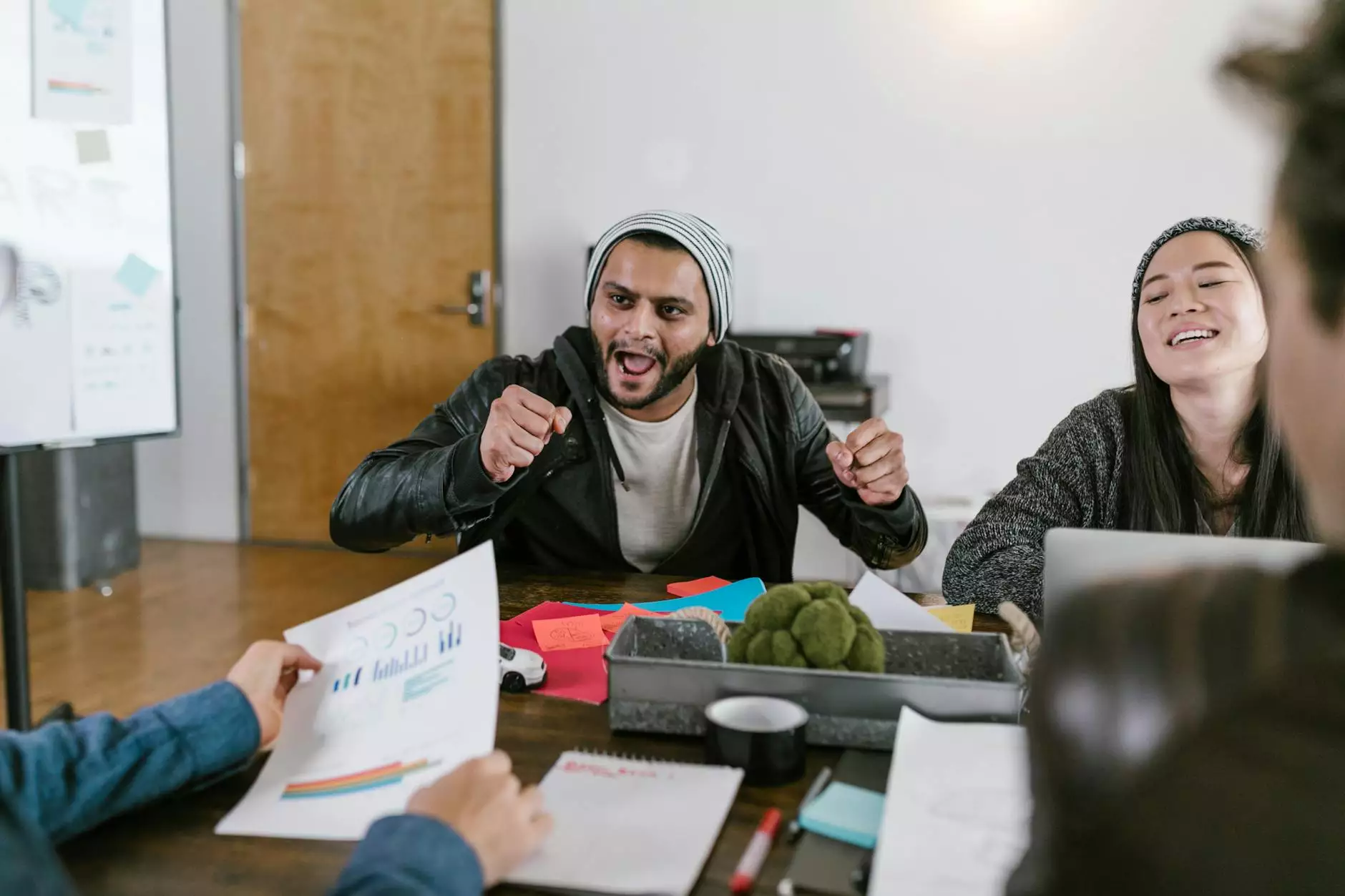 Welcome to Praiseworthy Consulting, your trusted partner for achieving financial independence. We provide top-notch consulting and analytical services in the highly competitive business and consumer services industry. With our expertise and innovative solutions, we empower businesses and individuals to thrive in the ever-evolving marketplace.
The Power of Financial Independence
Financial independence is not merely a dream; it is a tangible goal that can transform your life. It gives you the freedom to make choices without being constrained by financial limitations. It allows you to pursue your passions and live life on your own terms. At Praiseworthy Consulting, we believe that everyone deserves the opportunity to achieve financial independence and attain their life goals.
Our Expert Consulting Services
With years of experience in the consulting industry, Praiseworthy Consulting has established a solid reputation for delivering exceptional results. Our team of highly skilled professionals excels in providing customized solutions tailored to meet the unique needs of our clients.
Strategic Planning and Analysis
Our strategic planning and analysis services are designed to help businesses identify opportunities, mitigate risks, and drive growth. We conduct comprehensive market research, competitor analysis, and financial modeling to develop actionable strategies that give our clients a competitive edge.
Financial Management and Optimization
Effective financial management is crucial for long-term success. Our consultants are adept at analyzing financial data, identifying areas of improvement, and providing recommendations to optimize cash flow, reduce costs, and enhance profitability. We work closely with our clients to develop robust financial strategies that align with their goals.
Performance Measurement and Enhancement
Tracking and measuring performance is essential to monitor progress and make informed business decisions. Praiseworthy Consulting helps businesses implement performance measurement systems that provide real-time insights. We assist in setting key performance indicators (KPIs), analyzing data, and devising effective improvement plans to drive overall performance.
Unlocking Financial Independence
At Praiseworthy Consulting, we understand that financial independence is a journey unique to each individual or business. By leveraging our expertise, you can unlock the key strategies and insights required to accelerate your path to financial independence.
Educational Workshops and Seminars
Our commitment to knowledge-sharing is reflected in our educational workshops and seminars. We organize interactive sessions where our experts impart valuable insights and best practices. By attending our workshops, you gain a competitive advantage and gain the essential knowledge to make informed financial decisions.
One-on-One Consultations
We offer personalized one-on-one consulting sessions that allow us to understand your specific goals and challenges. Our consultants provide tailored advice and guidance, helping you create a roadmap to financial independence. From budgeting and investment strategies to debt management and retirement planning, we cover all aspects necessary to secure your financial future.
Why Choose Praiseworthy Consulting?
When it comes to selecting a consulting partner, you need someone who not only understands your unique circumstances but also possesses the expertise to drive results. Here are some compelling reasons why Praiseworthy Consulting stands out:
Industry Expertise: We specialize in the business and consumer services industry, allowing us to provide targeted solutions that address industry-specific challenges.
Proven Track Record: Our track record of success speaks for itself. We have helped numerous clients achieve financial independence through our expert consulting services.
Customized Approach: At Praiseworthy Consulting, we believe in tailor-made solutions. We take the time to understand your needs and develop strategies that align with your goals.
Collaborative Partnership: We view our clients as partners and work side by side throughout the entire consulting process. Your success is our top priority.
Continuous Support: Our commitment doesn't end with the completion of a project. We provide ongoing support to ensure you stay on track to achieve financial independence and sustain long-term success.
Contact Us Today
If you are ready to take the leap towards financial independence, we are here to help. Contact us today to schedule a consultation and discuss how our consulting and analytical services can set you on the path to success.
© 2022 Praiseworthy Consulting. All rights reserved. | Category: Business and Consumer Services - Consulting & Analytical services