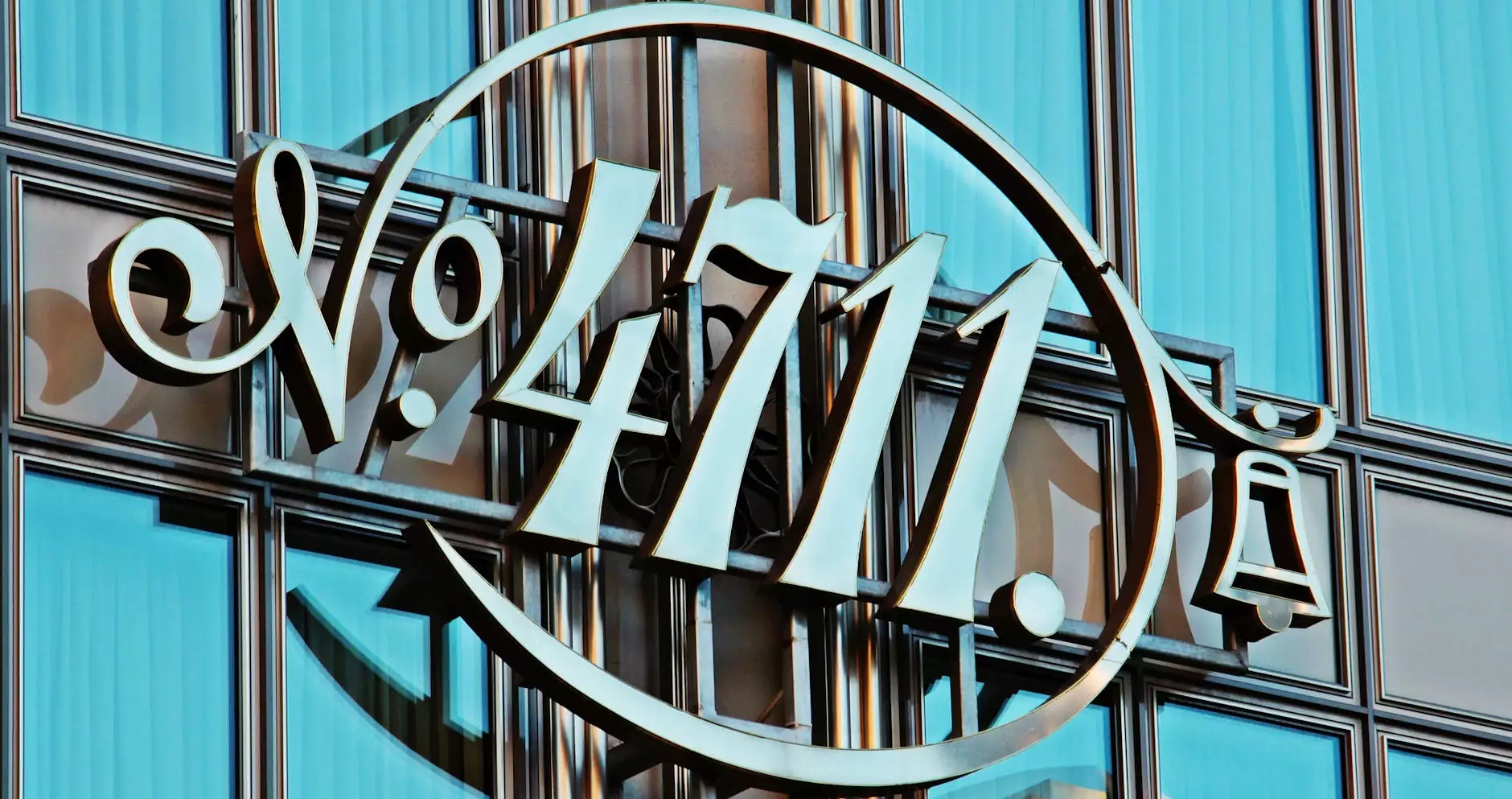 Build a Strong Brand with Praiseworthy Consulting
Welcome to Praiseworthy Consulting, your trusted partner in the field of business and consumer services - consulting & analytical services. With our expertise and years of experience, we are here to help you take your brand to the next level and stand out from the competition. Our brand building strategies are tailored to meet your unique needs and goals.
Why is Brand Building Important?
In today's highly competitive market, a strong brand is essential for success. Building a brand goes beyond just having a logo and catchy tagline. It involves creating a powerful identity that resonates with your target audience, building trust, and establishing lasting relationships. A well-built brand can differentiate your business and drive customer loyalty, ultimately leading to increased sales and profitability.
Our Brand Building Approach
At Praiseworthy Consulting, we understand the significance of brand building and offer comprehensive solutions to help you achieve your branding objectives. Our expert team of professionals combines creative thinking and data-driven strategies to develop a brand that reflects your company's values, resonates with your target audience, and positions you as a market leader.
1. Brand Strategy Development
We start by thoroughly analyzing your business, industry, and target market to develop a solid brand strategy. This includes identifying your unique selling propositions, brand positioning, and key messages that effectively communicate your value proposition. Our strategic approach ensures that every aspect of your brand is aligned with your business goals and objectives.
2. Brand Identity Design
A strong brand identity is crucial for recognition and differentiation. Our talented designers work closely with you to create a visually appealing and memorable brand identity that represents your business's essence. This includes designing your logo, selecting appropriate colors and typography, and creating a consistent brand style across all touchpoints.
3. Brand Messaging and Communication
Effective brand messaging and communication play a vital role in conveying your brand's value to the target audience. We craft compelling brand stories, taglines, and key messages that resonate with your customers and create an emotional connection. From website content to social media posts, our copywriters ensure that your brand voice is consistent and compelling across all channels.
4. Online Branding and Digital Marketing
In today's digital age, online branding and digital marketing are essential for success. Our team of digital marketing experts specializes in leveraging various online platforms to increase brand visibility, drive traffic, and engage your target audience. From search engine optimization (SEO) to social media marketing, we develop customized strategies to help you dominate the online space.
5. Brand Monitoring and Reputation Management
Building a brand is an ongoing process, and we understand the importance of brand monitoring and reputation management. Our team keeps a keen eye on your brand's online presence, actively monitoring social media channels, review sites, and other online platforms. This allows us to proactively address any negative feedback or brand reputation issues, protecting and enhancing your brand's image.
Why Choose Praiseworthy Consulting?
When it comes to brand building, the expertise and experience of your consulting partner matter. Here's why you should choose Praiseworthy Consulting:
Industry Experts: Our team consists of highly skilled professionals who have deep knowledge and extensive experience in brand building and marketing.
Tailored Solutions: We understand that each business is unique. Our solutions are customized to meet your specific goals, industry challenges, and target audience.
Data-driven Approach: Our strategies are backed by data and insights. We analyze market trends, competitor landscape, and consumer behavior to ensure maximum effectiveness and ROI.
Collaborative Partnership: We believe in working closely with our clients as trusted partners. Your success is our success, and we strive to build a long-term relationship based on trust and transparency.
Proven Results: We have a track record of delivering measurable results and helping businesses achieve their branding objectives. Check out our client testimonials and success stories to see the impact of our services.
Get Started Today
Don't let your brand be just another face in the crowd. With Praiseworthy Consulting's brand building services, you can unlock your brand's true potential and gain a competitive edge. Contact us today to schedule a consultation and let us help you build a brand that leaves a lasting impression.