Alron Enterprises CEO Ron Gallagher
Mar 10, 2018
About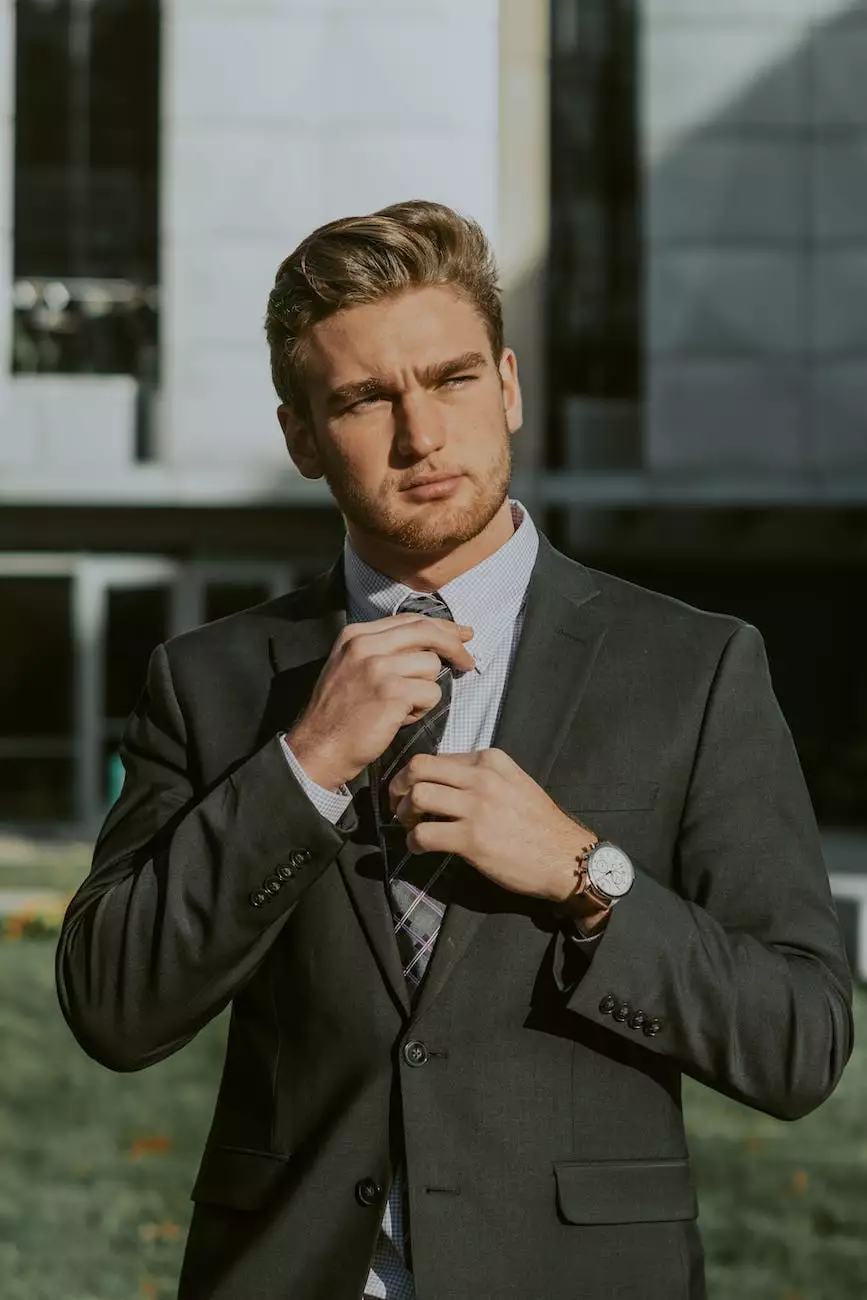 About Praiseworthy Consulting
Welcome to Praiseworthy Consulting, a leading provider of consulting and analytical services in the Business and Consumer Services industry. With a dedicated team of experts, we aim to deliver exceptional solutions tailored to the unique needs of our clients. Our extensive experience and strategic approach enable us to assist businesses in achieving their goals and staying ahead in today's competitive landscape.
Meet Ron Gallagher: Our Expert CEO
Allow us to introduce you to Ron Gallagher, the esteemed CEO of Alron Enterprises and a key driving force behind Praiseworthy Consulting's success. With over two decades of experience in the industry, Ron possesses a deep understanding of business operations, consumer behavior, and market dynamics.
Unmatched Consulting Expertise
As the CEO of Alron Enterprises, Ron Gallagher brings a wealth of expertise to the table. His interdisciplinary background and comprehensive knowledge of consulting principles enable him to provide invaluable insights and guidance to businesses across various sectors. Ron's dedication and commitment to excellence have earned him a stellar reputation in the industry.
Strategic Consulting Services
Praiseworthy Consulting offers a wide range of strategic consulting services designed to address the ever-evolving needs of our clients. With Ron Gallagher's leadership, our team collaborates closely with businesses to identify opportunities, overcome challenges, and optimize performance. Our services include:
Market Research and Analysis: Get comprehensive insights into target markets, customer preferences, and industry trends.
Business Strategy Development: Formulate effective strategies to enhance competitive advantage and achieve sustainable growth.
Financial Analysis: Analyze financial data to identify areas for improvement, cost-saving opportunities, and optimal resource allocation.
Operational Efficiency: Streamline processes, eliminate bottlenecks, and optimize operational efficiency for increased productivity.
Risk Assessment and Management: Identify and mitigate potential risks to safeguard business interests and ensure continuity.
Marketing and Branding: Develop compelling marketing strategies and build strong brands to attract and retain customers.
Performance Measurement: Implement performance metrics and tracking systems to measure progress and drive effective decision-making.
Change Management: Navigate organizational change and foster a culture of adaptability and innovation.
How Ron Gallagher Can Help Your Business
With Ron Gallagher at the helm, Praiseworthy Consulting is committed to helping businesses thrive amidst evolving industry landscapes. Ron's in-depth understanding of diverse business models, combined with his ability to identify growth opportunities, provides a unique advantage to our clients.
By leveraging Ron's expertise and Praiseworthy Consulting's comprehensive range of services, businesses can:
Drive Innovation and Growth: Develop innovative strategies to adapt to changing market dynamics and drive sustainable growth.
Optimize Operational Performance: Identify areas for improvement, enhance efficiency, and reduce costs through data-driven analysis and streamlined processes.
Maximize Customer Satisfaction: Enhance customer experiences, build strong relationships, and improve brand loyalty through effective marketing and branding strategies.
Gain Competitive Edge: Develop strategies to outperform competitors, stay ahead in the industry, and seize emerging opportunities.
Navigate Business Challenges: Overcome challenges such as market disruptions, regulatory changes, and technological advancements with confidence and agility.
Why Choose Praiseworthy Consulting?
At Praiseworthy Consulting, we understand that each client has unique needs and goals. With Ron Gallagher's expertise and our team's commitment to excellence, we offer:
Customization: Tailored solutions designed to meet the specific requirements of your business.
Proven Track Record: A history of successfully assisting numerous businesses across a wide range of industries.
Expert Team: Experienced professionals with diverse skill sets and industry knowledge.
End-to-End Support: Comprehensive consulting services, from strategy development to implementation and evaluation.
Data-Driven Insights: Utilization of advanced analytics and market research to drive informed decision-making.
Long-Term Partnership: Collaborative approach to establish lasting relationships and support your business's continuous growth.
Contact Us Today
If you are seeking unparalleled consulting and analytical services, partner with Praiseworthy Consulting and leverage the extensive expertise of Ron Gallagher, the visionary CEO of Alron Enterprises. Contact us today to discuss how we can help you unlock your business's full potential.