NFPA 99 Electrical Receptacle Testing
Jul 3, 2019
Resources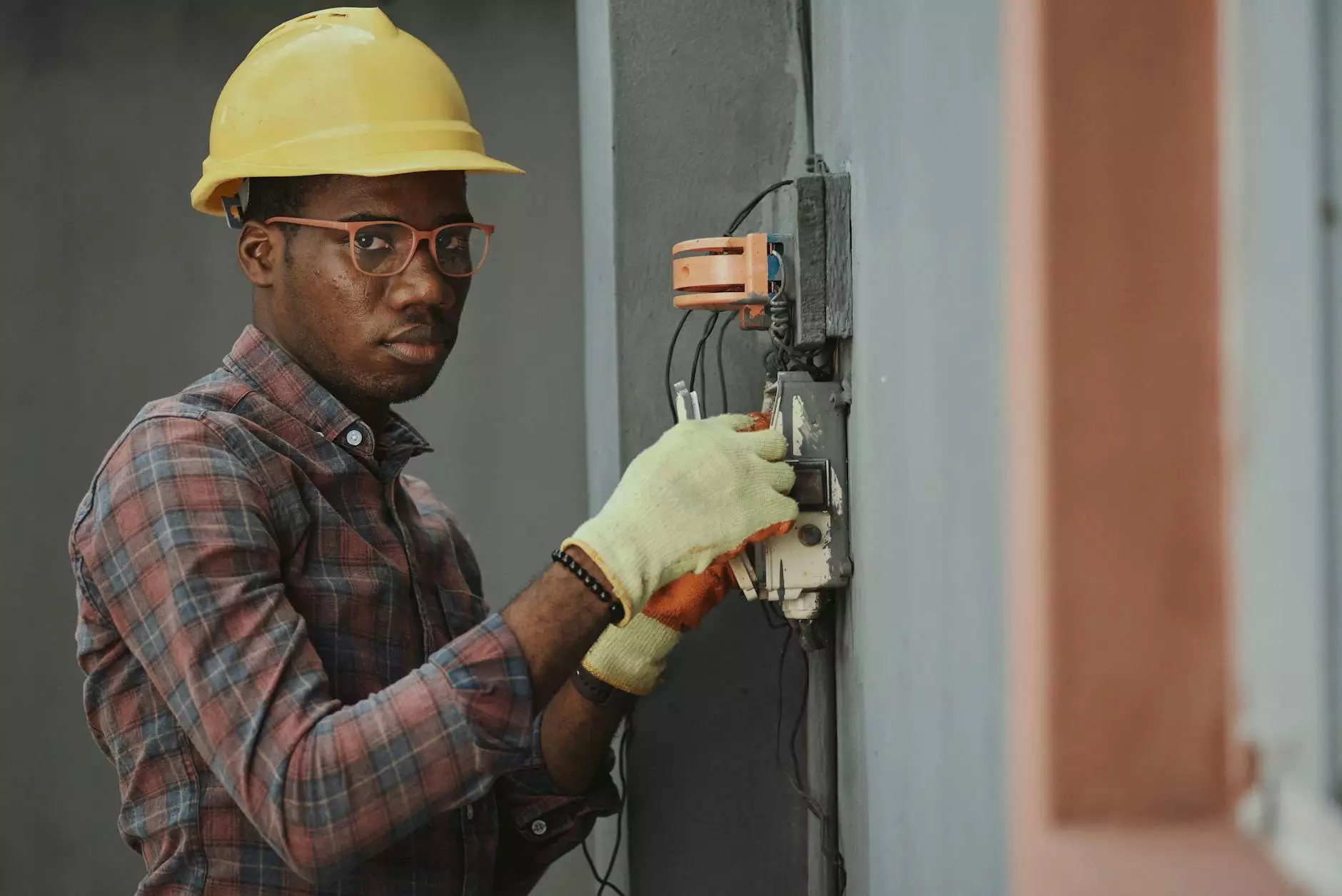 Ensure Electrical Safety with Praiseworthy Consulting
At Praiseworthy Consulting, we understand the importance of electrical safety in various industries. Our team of highly skilled professionals specializes in NFPA 99 electrical receptacle testing and provides exceptional consulting and analytical services in the field. With our extensive experience and in-depth knowledge, we help businesses ensure compliance with industry standards, reducing the risk of electrical hazards.
Why Choose Praiseworthy Consulting for NFPA 99 Electrical Receptacle Testing
As a leading provider of consulting and analytical services, Praiseworthy Consulting stands out for several reasons:
Expertise: Our team consists of qualified professionals who have extensive experience in NFPA 99 electrical receptacle testing. We stay up-to-date with the latest industry regulations to provide reliable and accurate analysis.
Comprehensive Services: We offer a wide range of services related to electrical safety, including receptacle testing, analysis of electrical systems, and compliance assessment. Our comprehensive approach allows us to identify potential issues and provide effective solutions.
Customized Solutions: We understand that every business is unique, and their electrical safety requirements may vary. That's why we tailor our services to meet the specific needs of our clients. Our customized solutions ensure maximum safety and efficiency.
Advanced Equipment: Praiseworthy Consulting utilizes state-of-the-art equipment and cutting-edge technology to conduct NFPA 99 electrical receptacle testing. This enables us to perform thorough inspections, detect potential problems, and provide accurate reports.
Timely and Reliable: We value our clients' time and strive to deliver timely and reliable services. Our team works efficiently to minimize disruptions to your operations while ensuring the highest level of accuracy and quality.
Industry Compliance: Staying compliant with industry regulations is essential for any business. Praiseworthy Consulting ensures that your electrical systems meet the requirements set forth by NFPA 99, guaranteeing a safe working environment for your employees and customers.
The Importance of NFPA 99 Electrical Receptacle Testing
Electrical receptacle testing is a crucial aspect of overall electrical safety. NFPA 99 is a set of standards developed by the National Fire Protection Association to ensure the safe and effective operation of healthcare facilities, but its principles can be applied to other industries as well.
Regular testing of electrical receptacles helps identify potential hazards such as faulty wiring, improper grounding, or worn-out components. By conducting thorough inspections and testing, businesses can prevent electrical failures that may lead to fires, shocks, or other accidents. Compliance with NFPA 99 standards not only ensures the safety of occupants but also helps organizations avoid costly penalties and legal issues.
Contact Praiseworthy Consulting for Reliable Electrical Receptacle Testing
Don't compromise on electrical safety - choose Praiseworthy Consulting for professional NFPA 99 electrical receptacle testing. Our experienced team will provide comprehensive analysis, timely reporting, and effective solutions to enhance the safety and efficiency of your electrical systems. Trust the experts at Praiseworthy Consulting to ensure compliance with industry standards and regulations.
For more information or to schedule an appointment, please contact us today.