Terms and Conditions - LinkBuilding
May 8, 2018
Resources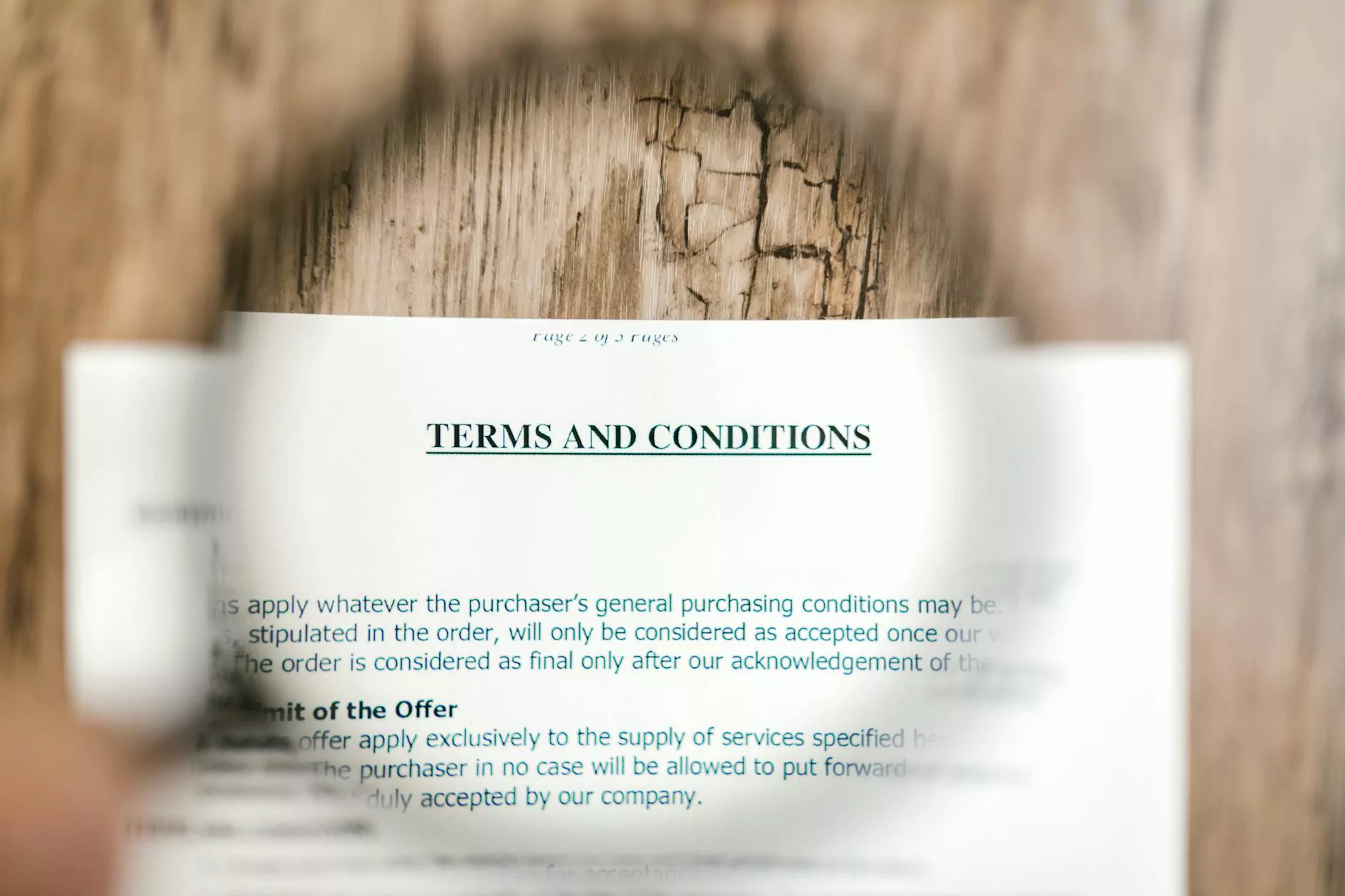 Introduction
Welcome to the Terms and Conditions page of Praiseworthy Consulting, a leading business and consumer services provider in the field of consulting and analytical services. Our goal is to provide clients with exceptional solutions that drive growth and success for their businesses. To ensure transparency and protect the interests of both parties, we have established these terms and conditions governing our LinkBuilding services. Please carefully read and understand this page before engaging with us.
1. General Terms
1.1 Acceptance of Agreement: By utilizing the LinkBuilding services offered by Praiseworthy Consulting, you affirm that you have read, understood, and agreed to the terms and conditions outlined in this document.
1.2 Scope of Services: Praiseworthy Consulting specializes in providing comprehensive LinkBuilding solutions to enhance your online presence and improve search engine rankings. Our team of experts will strategically analyze your website and identify opportunities for quality link acquisition.
2. Service Delivery
2.1 Assessment and Strategy: Upon engagement, our dedicated team will conduct a thorough analysis of your website's current link profile and formulate a tailored LinkBuilding strategy to achieve optimal results. We employ ethical and sustainable practices to ensure long-term success.
2.2 Link Acquisition Process: Our team will leverage advanced research and outreach techniques to acquire high-quality backlinks from authoritative websites in your industry. Quality is a top priority, and we strictly adhere to search engine guidelines to avoid any penalties.
2.3 Reporting and Analysis: We believe in keeping our clients informed about the progress of their campaigns. You will receive regular reports detailing the acquired links, their impact on search rankings, and other relevant metrics. We will also provide actionable insights for continuous improvement.
3. Client Responsibilities
3.1 Cooperation and Communication: To ensure a successful LinkBuilding campaign, we expect active collaboration from our clients. Timely provision of necessary information and prompt communication will facilitate the smooth execution of the project.
3.2 On-Site Optimization: While Praiseworthy Consulting focuses on acquiring external links, the overall effectiveness of the campaign is enhanced when the client implements on-site optimization measures as advised by our team. Mutual collaboration in this regard is crucial.
4. Fees and Payments
4.1 Pricing Structure: Our LinkBuilding services are priced based on several factors, including the complexity of the project and the desired outcome. We offer customized packages that suit varying business needs. Please contact our sales team for detailed pricing information.
4.2 Payment Terms: All fees are payable according to the agreed-upon payment schedule. Failure to adhere to the payment terms may result in a suspension or termination of services. We accept multiple secure payment options.
5. Confidentiality
5.1 Protection of Information: At Praiseworthy Consulting, we respect the confidentiality of our clients' proprietary information. All data shared with us during the course of the project will be handled with strict confidentiality and will not be disclosed to any third parties without prior consent.
5.2 Non-Disclosure Agreement: For enhanced protection, we are open to signing a separate non-disclosure agreement (NDA) with our clients to ensure the utmost confidentiality and safeguard their business interests.
6. Termination
6.1 Termination of Services: Either party reserves the right to terminate the engagement if there is a material breach of the terms and conditions mentioned herein. Prior notice will be provided by the terminating party, and any outstanding fees will be settled as per the agreed-upon terms.
6.2 Effect of Termination: In the event of termination, the client retains ownership of all pre-existing content and intellectual property. However, any work performed by Praiseworthy Consulting in relation to the LinkBuilding campaign will remain the property of Praiseworthy Consulting unless agreed upon otherwise.
7. Governing Law and Dispute Resolution
7.1 Jurisdiction: These terms and conditions shall be governed by and interpreted in accordance with the laws of the state where Praiseworthy Consulting is registered.
7.2 Mediation and Arbitration: In case of any disputes or disagreements, both parties agree to attempt mediation in good faith before pursuing binding arbitration as a means of resolution.
8. Contact Us
If you have any questions or concerns regarding our terms and conditions for LinkBuilding services, please feel free to reach out to our customer support team. We are dedicated to providing the best possible service and ensuring the success of your business.
Disclaimer: This Terms and Conditions page is for informational purposes only and should not be considered legal advice. Please consult with a professional attorney for specific legal guidance related to your business.